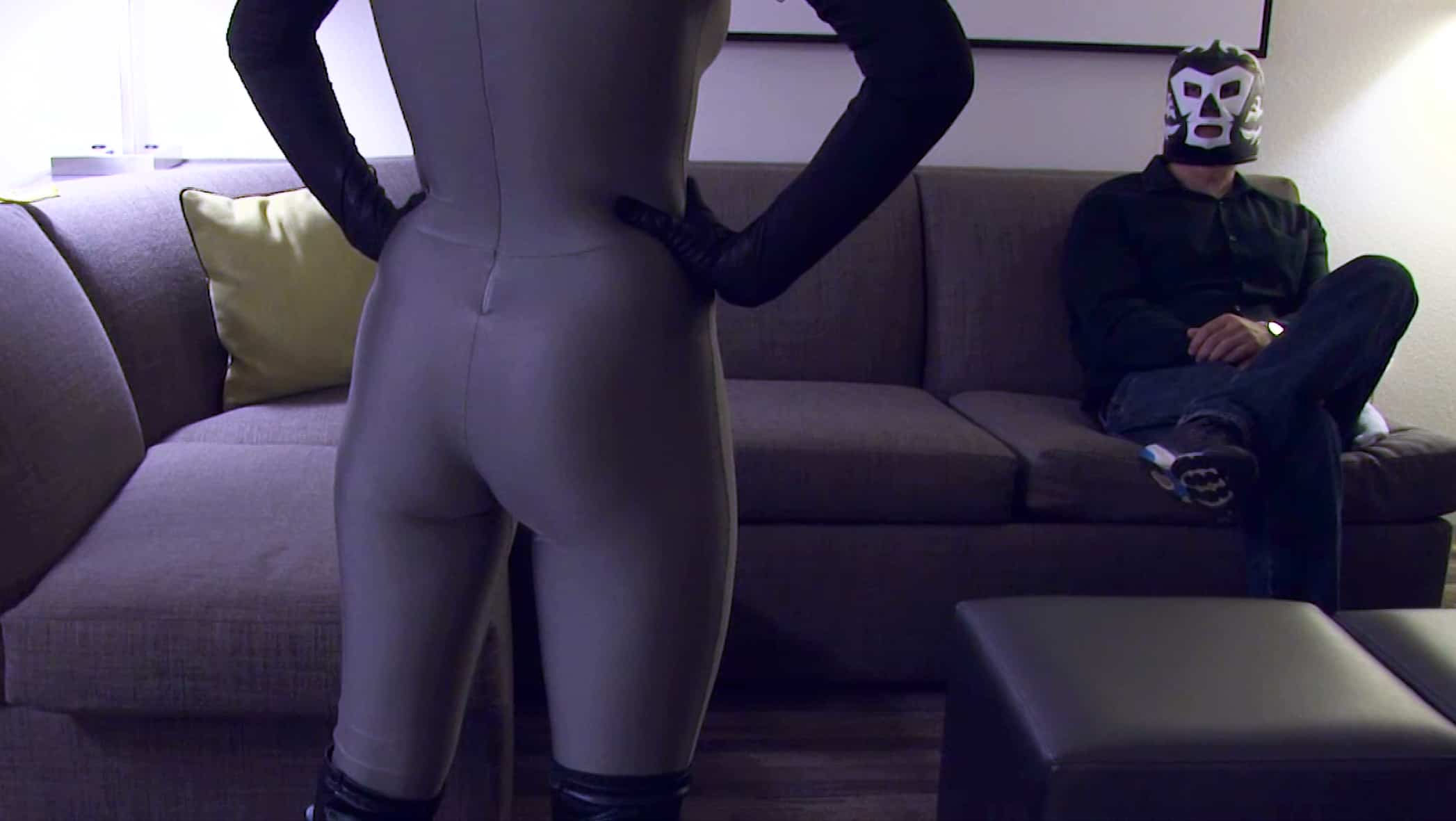 Niki Lee Young as Batlass in Trickster's Traps, Episode 2 the Conclusion!
Niki Lee Young stars as the sexy Batlass in a grey spandex catsuit. The evil Trickster continues to toy with the overmatched Batlass with his sleepy tricks. Can Batlass finally get the upperhand on the fiend or will Trickster succeed in pawning Batlass off to the highest bidder.  Find out in Episode 2, the conclusion.  If you're into superheroines losing, this release is for you!
This episode contains chloroform KOs, joy buzzer/shock KO, butt slaps, boob gropes, pans of unconscious heroine and over the shoulder carries.
Price: $12
Length: 16 minutes