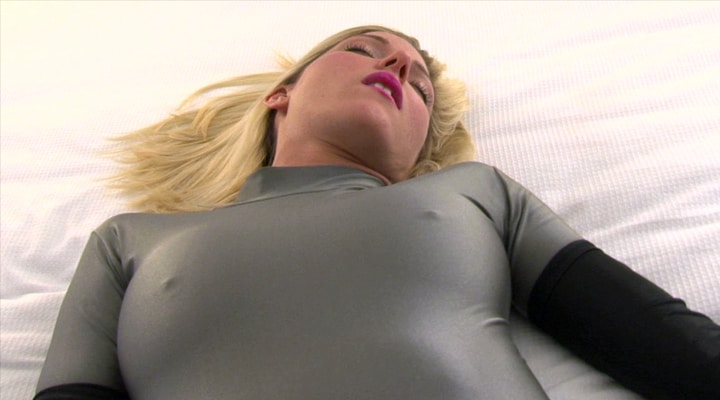 Niki Lee Young as Batlass in Trickster's Traps, Episode 1!
Niki Lee Young stars as the sexy Batlass in a grey spandex catsuit. Batlass has gotten information that Trickster has a virus on DVD that will destroy the financial economy of the city. Little does she know that it's all a trap set-up by the Trickster to capture her.  First she's electrocuted and chloroformed by the Trickster.  Then she's electrocuted again.  After she wakes up and confronts the Trickster, she is sedated by a tranquilizer dart followed by another chloroforming.  If you're into superheroines being KO'ed, this release is for you!
This episode contains chloroform KOs, joy buzzer/shock KO, tranquilizer dart KO, butt slaps, boob gropes, pans of unconscious heroine and an over the shoulder carry.
Price: $12
Length: 14 minutes