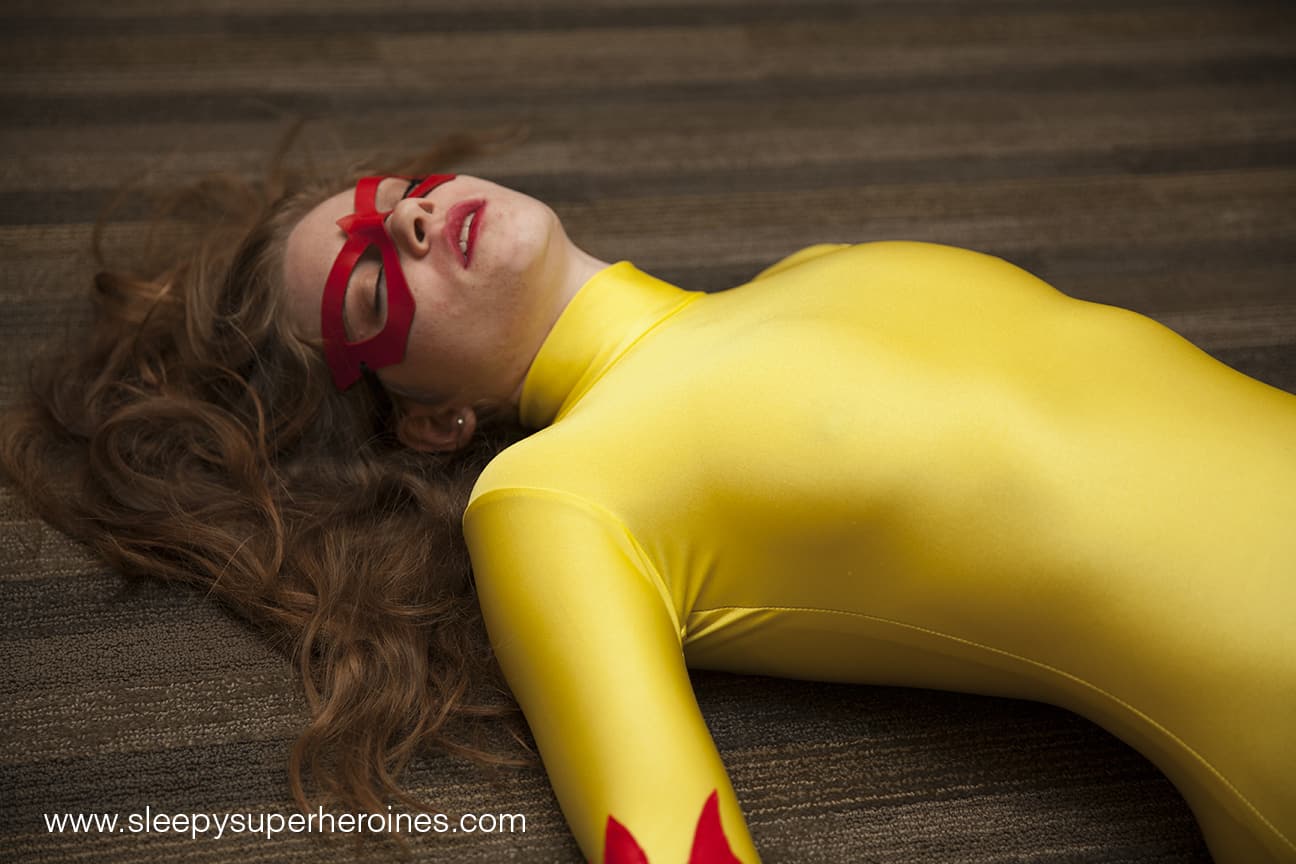 Misty Lovelace as Firestar in Firestar Captive!, Episode 1

The gorgeous Misty Lovelace makes her Sleepy Superheroines debut as Firestar.  The evil Trickster has gotten a kings ransom to capture and unmask Firestar for a mystery man.  Trickster has already figured out that Firestar's weakness is freezing spray and every superheroines weakness, chloroform.  Can Firestar escape the fiends clutches or will she be joining Trickster's ever growing list of defeated heroines?  Find out in this sleepy filled episode true believers!
This episode contains chloroform KOs, freezing spray KO, sleeperhold KO, butt slaps, pans of the unconscious heroine and an over the shoulder carry.
Price: $13
Length: 15 minutes